On June 8, 2022, China Building Materials Federation issued Announcement No. 12 of 2022. T/CBMF 186-2022 "Starch-based Water Reducer" and T/CBMF 186-2022 "Starch-Based Water-Reducing Agent" and T /CBMF 187-2022 "Solid polycarboxylate based high performance water reducing agent" two association standards were officially released and will be officially implemented from September 8, 2022.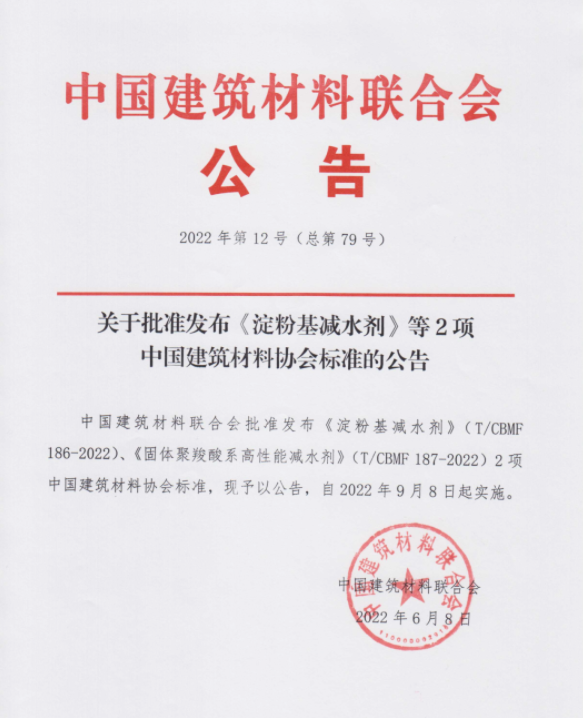 After two years of preparation, "Solid Polycarboxylate High-Performance Superplasticizer" has received extensive attention from the industry. As one of the main drafting units of the standard, Wuhan Tower Pai Huaxuan New Material Technology Co., Ltd. actively participated in the discussion and formulation of the standard at the beginning of the drafting of the standard. At the same time, the powder polycarboxylate superplasticizer series launched by the company in 2020 has undergone continuous research and development improvement and technological upgrading. At present, the product has entered the stage of mature application, and the overall performance and quality stability of the product have been widely praised by customers.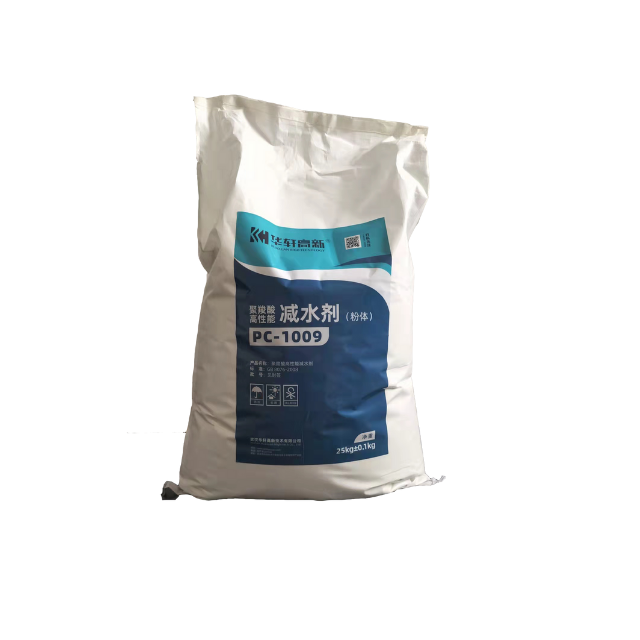 As the first industry standing for solid polycarboxylate superplasticizers launched in China, it not only fills the gap in the standard field of solid polycarboxylate superplasticizers in my country, but also promotes the development of the entire solid polycarboxylate superplasticizer industry and related application fields.The standard defines the classification of solid polycarboxylate superplasticizers, general index requirements, mortar performance, concrete performance, etc., and also makes corresponding specifications for test methods, inspection rules, product packaging and instructions, etc.

In the future, HUAXUAN will continues to explore the research and development and related applications of solid polycarboxylate superplasticizers, actively assists the development of the entire industry of solid polycarboxylate superplasticizers, and provides with better customer service. It is also hoped that colleagues in the industry will work together to promote the progress and development of solid polycarboxylate superplasticizer technology.